Opal White Marble Slabs Countertops Tiles Price
Opal White Marble is a very fresh pure white natural marble. The professional and reliable supplier of this kind of marble is Eonyx Stone. Eonyx Stone factory has many years of experience in white marble processing. Eonyx Stone not only supplies slabs, tiles and countertops, but also tailors the slabs to meet the specific needs of projects. In addition, due to the long-term mass production of this kind of white marble, purchasers can get a very competitive price by purchasing from Eonyx Stone.
White marble is a natural stone with very high demand, this kind of stone has a very wide range of application scenarios. And there are a lot of customers ask us that if pure white marble exists, is there a solid white marble? In fact, Opal White Marble is a kind of pure white marble. There is only one color on this marble slab, and that is white. However, if you look carefully, you can still find that there are veins on the slab surface. That's because the vast majority of this stone and the color of the background of the slab is very crystal clear white. It's a color very similar to snow and ice in winter. It is a pure color that makes people feel in a good mood. On top of this white slab background, there are grainy, variously sized, slightly darker white veins. These veins can also be transparent, look very like crystals scattered on the vast ice and snow land, which is very beautiful.
There are always customers ask us: where does Opal white marble come from? In fact, the stone originates from marble quarry in Vietnam. We are the most important long-term partner of this marble quarry. We purchase a large amount of marble blocks from this quarry all year round. In our factory of China, we have a large amount of this marble blocks and large slabs in stock all year round, so as to facilitate customers to choose and buy, and to ensure a shorter lead time.
Available Finishes of Marble Slab and Tile Surface:
polished, honed, brushed, pickling, antique, bush hammered, sandblasted, flamed, grooved, tumbled, sawn, mushroom, chiseled, natural split, pineapple, etc.
Edge Profile Options of Marble Countertops:
eased edge, pencil round edge, beveled edge, chiseled edge, ogee edge, waterfall edge, full bullnose edge, 1/4 bevel edge, half bullnose edge, 1/4 round edge, mitered edge, rough edge, 1/2 bevel edge, flat polish edge, demi bullnose edge, quarter round edge, square edge, rough edge and others.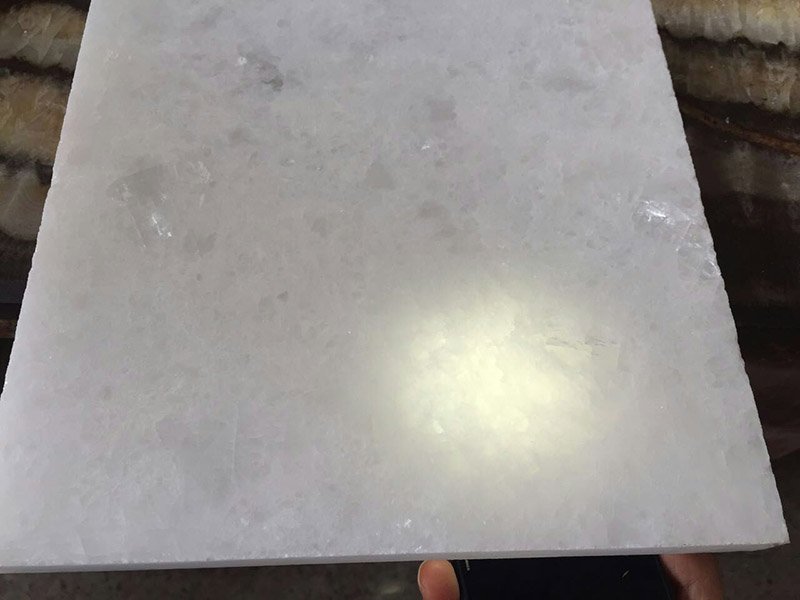 Contact Us for Opal White Marble