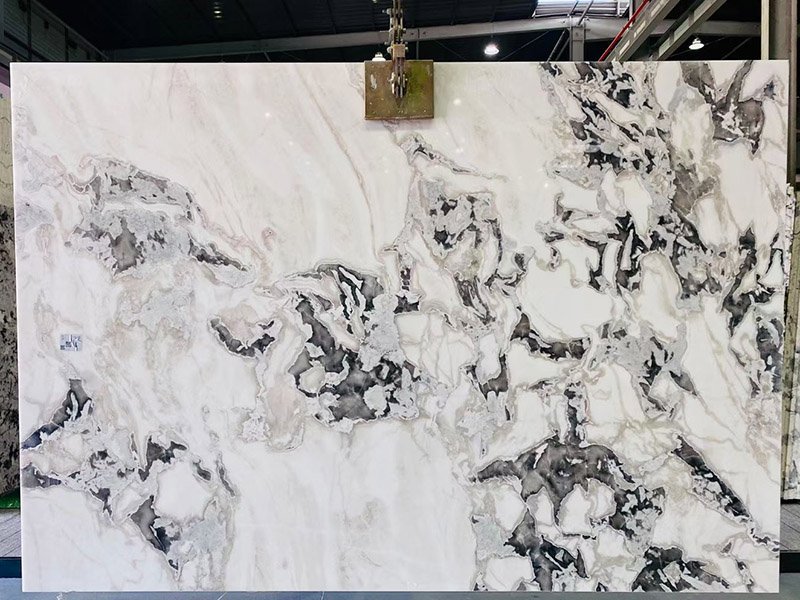 Dover White Marble Slabs Countertops Tiles Price
Dover White Marble is a white natural marble originate from quarry in Italy. It is a very fresh and beautiful luxury stone. This kind of marble is very popular all over the world. The white marble slab mainly has three colors of grain, they are light green, gray and black. The texture of the stone is very casual but not random, the overall surface is like a wanton play of ink painting.
We are a professional Dover White Marble supplier and manufacturer, we have a long and deep cooperation relationship with the Italian quarry. That's why marble slabs, tiles and countertops can be purchased from us at a very high quality and competitive price.
This white marble has the splendor of sunset, the ethereal as clouds, the pure and transparent as crystal. In addition, the overall slab surface can also provide a lofty as mountain and gentle as the lake water, but also can have a rock-like firm and steady. Simple black and white textures interspersed with random and unrestrained characteristic, like Picasso's paintings. The overall slab surface has the vast temperament like sea, as well as the majestic like waterfall, and with more earth-like simple and easygoing. This natural stone is of high grade and full of personalized unique art style, which is very suitable for the decoration of walls, floors and kitchen countertops and bathroom vanity tops.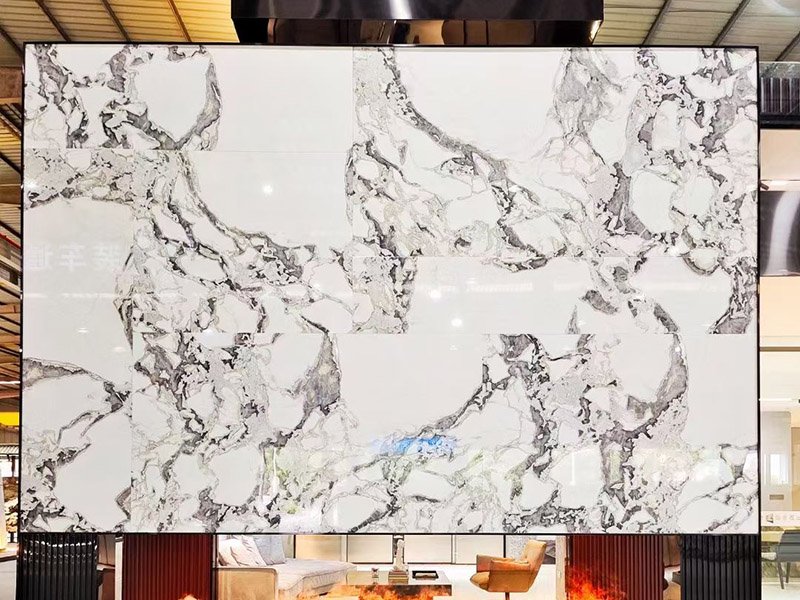 Available Finishes of Marble Slab and Tile Surface:
polished, honed, brushed, pickling, antique, bush hammered, sandblasted, flamed, grooved, tumbled, sawn, mushroom, chiseled, natural split, pineapple, etc.
Edge Profile Options of Marble Countertops:
eased edge, pencil round edge, beveled edge, chiseled edge, ogee edge, waterfall edge, full bullnose edge, 1/4 bevel edge, half bullnose edge, 1/4 round edge, mitered edge, rough edge, 1/2 bevel edge, flat polish edge, demi bullnose edge, quarter round edge, square edge, rough edge and others.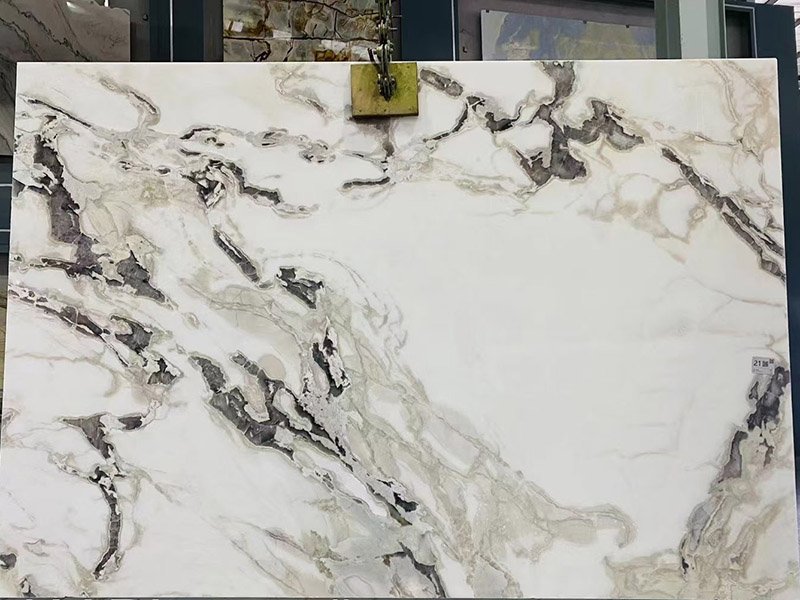 Contact Us for Dover White Marble