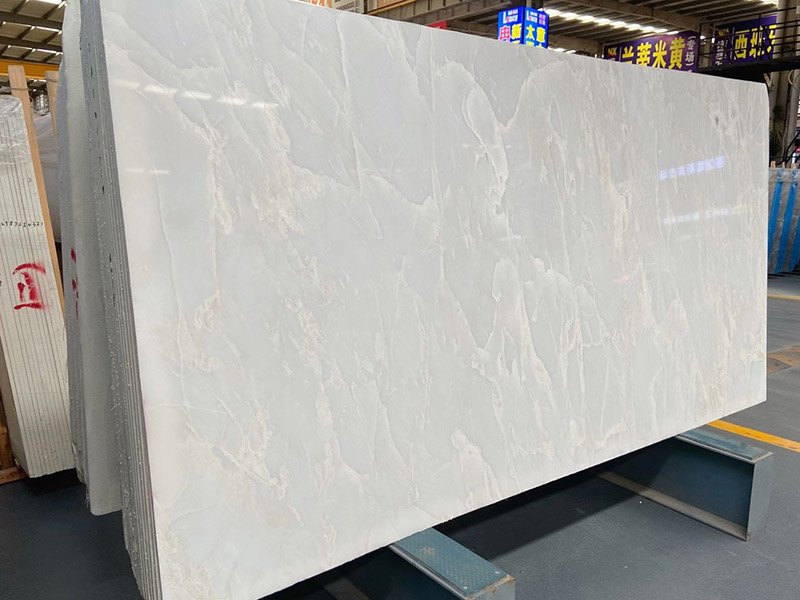 Bianco Rhino Marble Slabs Countertops Tiles Price
Bianco Rhino Marble is a natural snow white marble with light transmittance. The color of the overall surface of the stone is close to the white of milk. In addition, the texture of the big slabs is very crystal clear, the whole marble slab is like a whole piece of frozen milk, with a very strong high-level texture. On the pure white slab background, there are lines of bright white grain. The texture color is brighter than the background color of the marble slab, a white that resembles snow and ice. These bright white lines are scattered randomly on the surface of the slab, and the scene they outlined is like steep mountains with beautiful scenery. The whole marble slab provides a very spectacular visual experience. Moreover, the bright white lines on some of the large slabs looked as if they were rivers in a vast ice field. These diagonal lines and stripes add a richer sense of hierarchy to the overall slab surface. In addition to the bright white lines, there maybe some light green textures on the large slabs. These veins appear faintly, like a thin layer of green fog, adding a clever tone to the large marble slabs.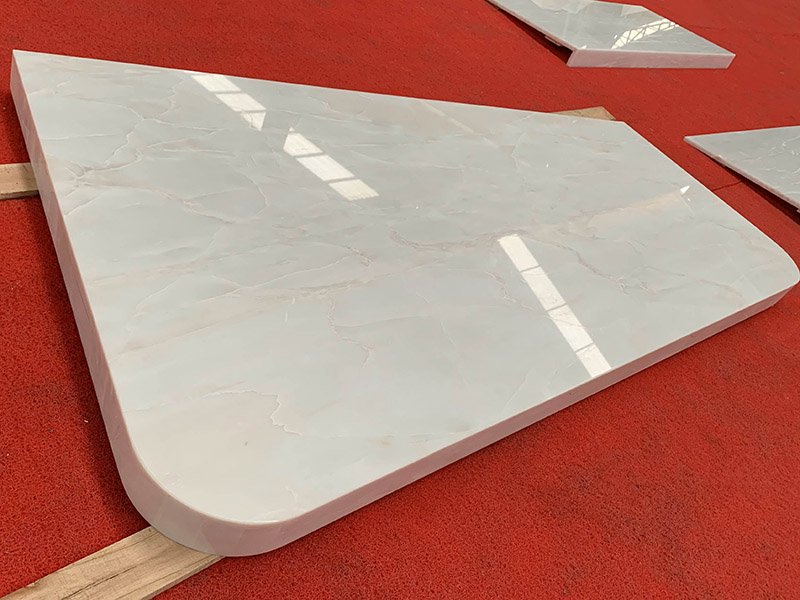 Available Finishes of Marble Slab Surface:
polished, honed, brushed, pickling, antique, bush hammered, sandblasted, flamed, grooved, tumbled, sawn, mushroom, chiseled, natural split, pineapple, etc.
Edge Profiles Options of Marble Countertops:
eased edge, pencil round edge, beveled edge, chiseled edge, ogee edge, waterfall edge, full bullnose edge, 1/4 bevel edge, half bullnose edge, 1/4 round edge, mitered edge, rough edge, 1/2 bevel edge, flat polish edge, demi bullnose edge, quarter round edge, square edge, rough edge and others.
Bianco Rhino Marble Slabs Applications:
Marble kitchen countertops, slabs, backsplash and sidesplash, flooring tiles and wall tiles, bathroom vanity tops, dining table top, kitchen island countertops, steps and stairs treads, coffee table top, fireplace, medallion and mosaic, kitchen table top, window sill, bar countertop, furniture, umbrella stand base, shower base, statue, sculpture and carving, bathtub and tub surround, fountain, threshold, bathroom tiles and shower wall slabs, columns and pillar, pool coping and liner, breakfast bar tops, conference table, office desk tops, worktops, bench tops, moulding etc.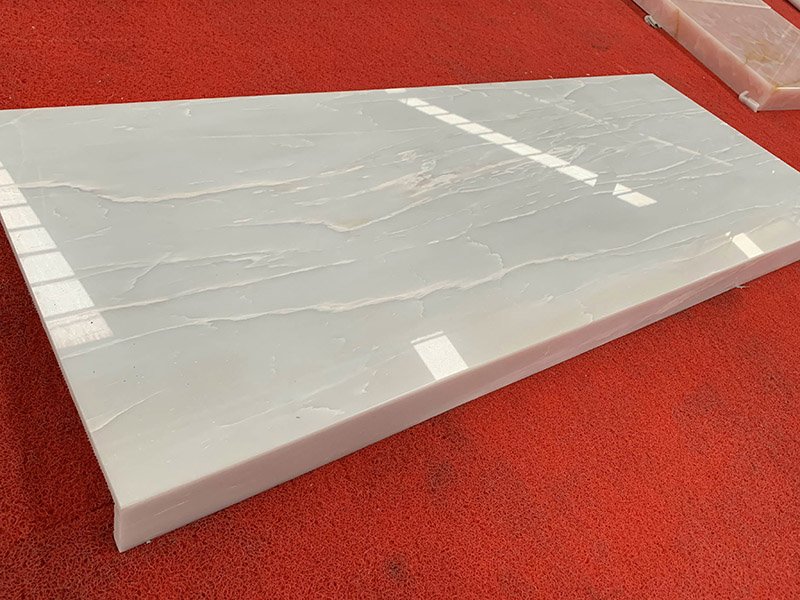 Warmly welcome project purchasing managers, designers, importers, wholesalers and individual home owners, etc. If you have any request for Bianco Rhino Marble Slabs, please feel free to contact us, our customer service department is at your complete disposal. We will keep providing quality products and excellent service for you.