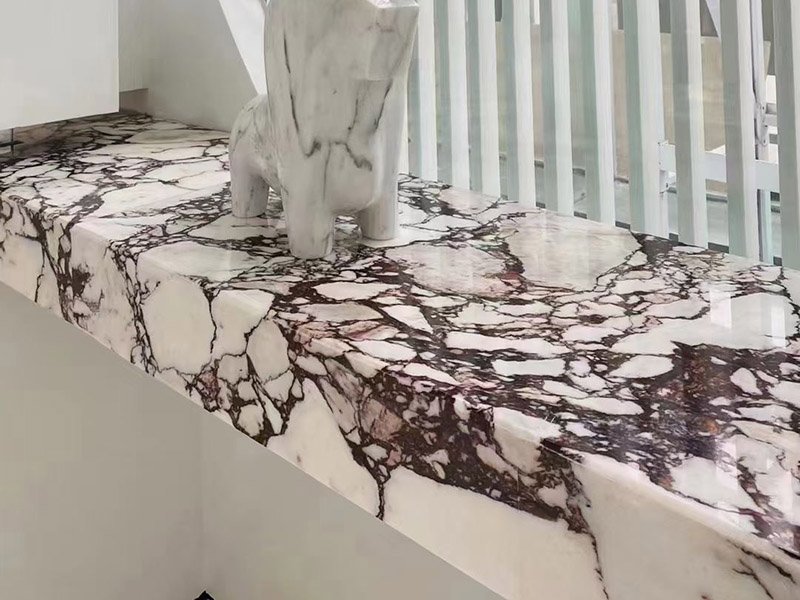 Calacatta Viola Marble Slabs Countertops Tiles Price
Calacatta Viola Marble is a natural white marble with purple veins. The overall texture of this stone slab is very close to that of Italian Arabescato marble. However, on a concrete basis, the grain of this marble can be roughly divided into four different types. The first type is also the most favored type of grain by most customers. The white background of this large marble slabs is close to the circle. In addition, the distribution of purple veins on the large slabs is very even. The purple lines of the second type are relatively dense, and the color of these lines is relatively dark. The third type of marble slab has relatively little veins on the surface, and there may be some dry cracks in the slabs. The white area of the last vein type of slab is larger, and sometimes the height of these textures can account for about half of the total height of the slab. Calacatta Viola Marble gives a very noble feeling and is ideal for making kitchen countertops, dining tables and coffee tables, as well as kitchen and bathroom tiles. In addition, many customers would like to choose stone sink and tray which made of this marble.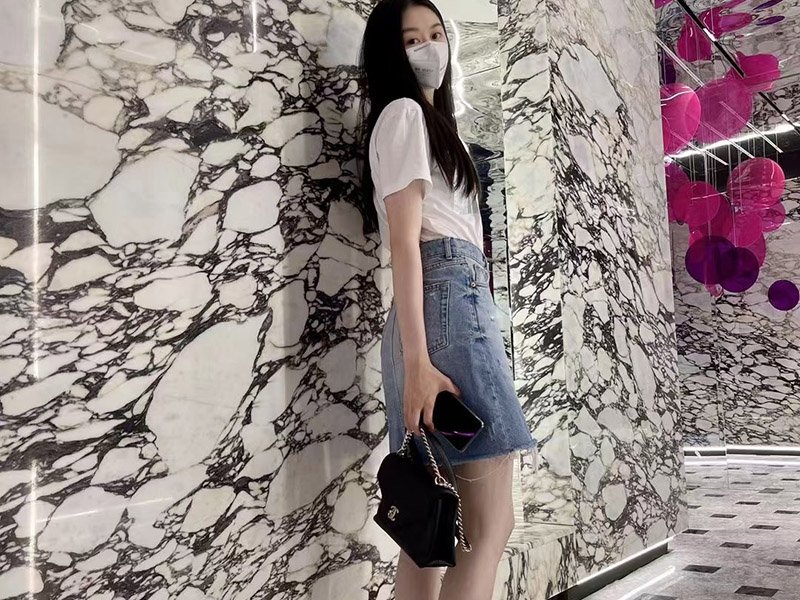 Available Finishes of Marble Slab and Tile Surface:
polished, honed, brushed, pickling, antique, bush hammered, sandblasted, flamed, grooved, tumbled, sawn, mushroom, chiseled, natural split, pineapple, etc.
Edge Profile Options of Marble Countertops and Table Tops:
eased edge, pencil round edge, beveled edge, chiseled edge, ogee edge, waterfall edge, full bullnose edge, 1/4 bevel edge, half bullnose edge, 1/4 round edge, mitered edge, rough edge, 1/2 bevel edge, flat polish edge, demi bullnose edge, quarter round edge, square edge, rough edge and others.
How to Purchase Calacatta Viola Marble?
Warmly welcome project purchasing managers, designers, importers, wholesalers and individual home owners, etc. If you have any request for Calacatta Viola Marble Slabs, please feel free to contact us, our customer service department is at your complete disposal. We will keep providing quality products and excellent service for you.