Buy Slabs, Countertops and Tiles from Trusted and Experienced Supplier
Natural Stone Manufacturer
Explore our expansive, quality and cost-effective selection of natural stone slabs, kitchen countertops, bathroom vanity tops, tiles and table tops, etc. Our natural stone selections include granite, onyx, marble, quartzite, travertine, limestone and more.
Why You Should Work With Us
There are more than 500 kinds of stone materials in EonyxStone's specialized block yard, with an inventory of more than 52,000 cubic meters. According to customer requirements, they can be processed into large slabs, specification slabs, countertops, tabletops and special-shaped stone. Our factory is fully equipped with various high-end precision stone processing lines, such as 4 sets of granite and quartzite stone quick-saw production lines, 6 sets of wire saws, 6 sets of marble quick-saw production lines, 2 sets of composite production lines for super-ultra-thin stone composite glass, aluminum honeycomb, granite and ceramic tiles, 24 sets of CNC automatic cutting machines, 4 sets of water jet machines, 9 sets of engraving machines, 4 sets of automatic countertop production lines and so on.
Categories of Diamond Tools
Eonyx is also a trusted and experienced manufacturer of diamond tools, supplying diamond segments, diamond saw blades and diamond wire saw, grinding and polishing tools, profiling tools, drilling tools, construction tools for stone factories, quarries, wholesalers, distributors and projects all over the world.
Eonyx is one of the earliest professional companies in China engaged in the research, development, manufacture and sales of diamond segments. Our factory can manufacture a wide range of diamond segment products, which can meet the processing requirements of various materials and the needs of different application scenarios.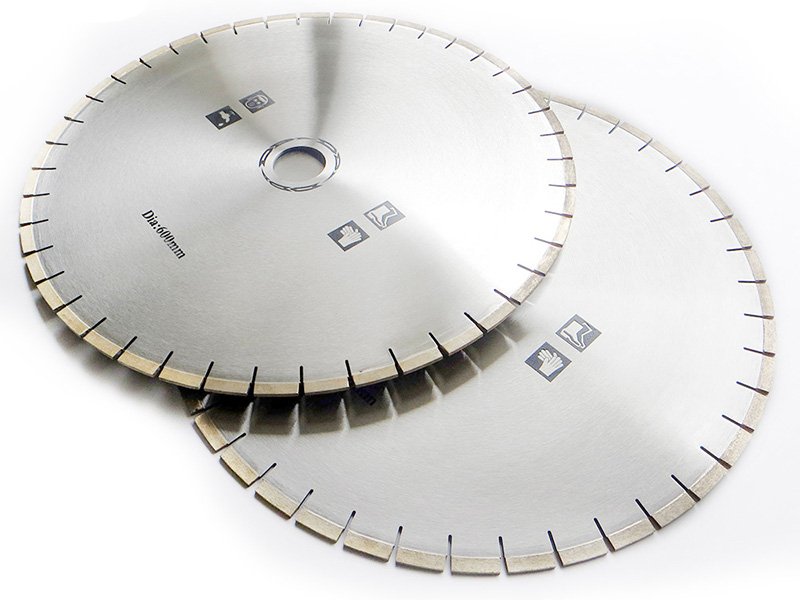 The processing objects and application fields of diamond circular saw blades are constantly expanding. In addition to the traditional cutting of various hard and brittle non-metallic materials such as stone, glass, semiconductor, etc., it is also widely used in reinforced concrete cutting, airport runway anti-skid joint cutting, highway and square expansion joint cutting, bakelite plate and plastic board cutting.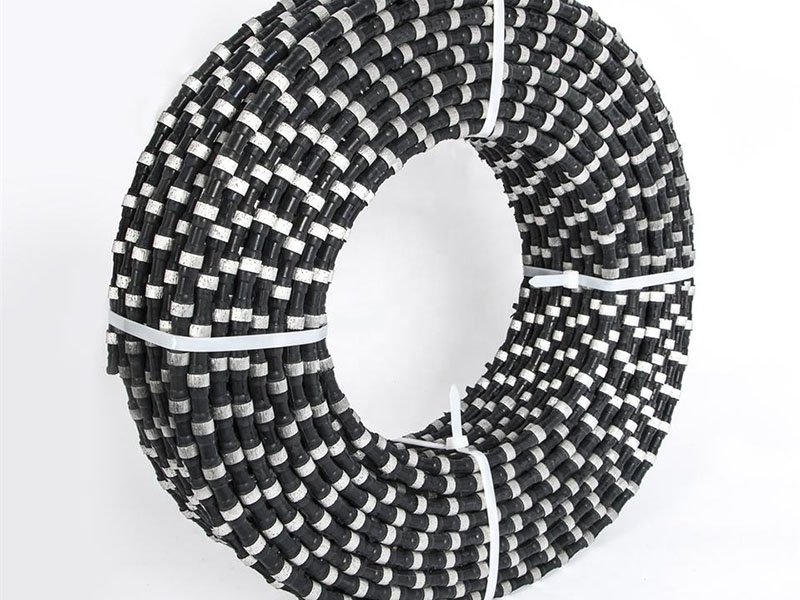 As a flexible superhard material cutting tool, diamond wire saw has developed from the initial electroplating beading technology to the sintering beading technology as the mainstream manufacturing technology. From cutting only soft stone to widely used in granite and marble blocks quarrying, cutting of reinforced concrete and metal structures.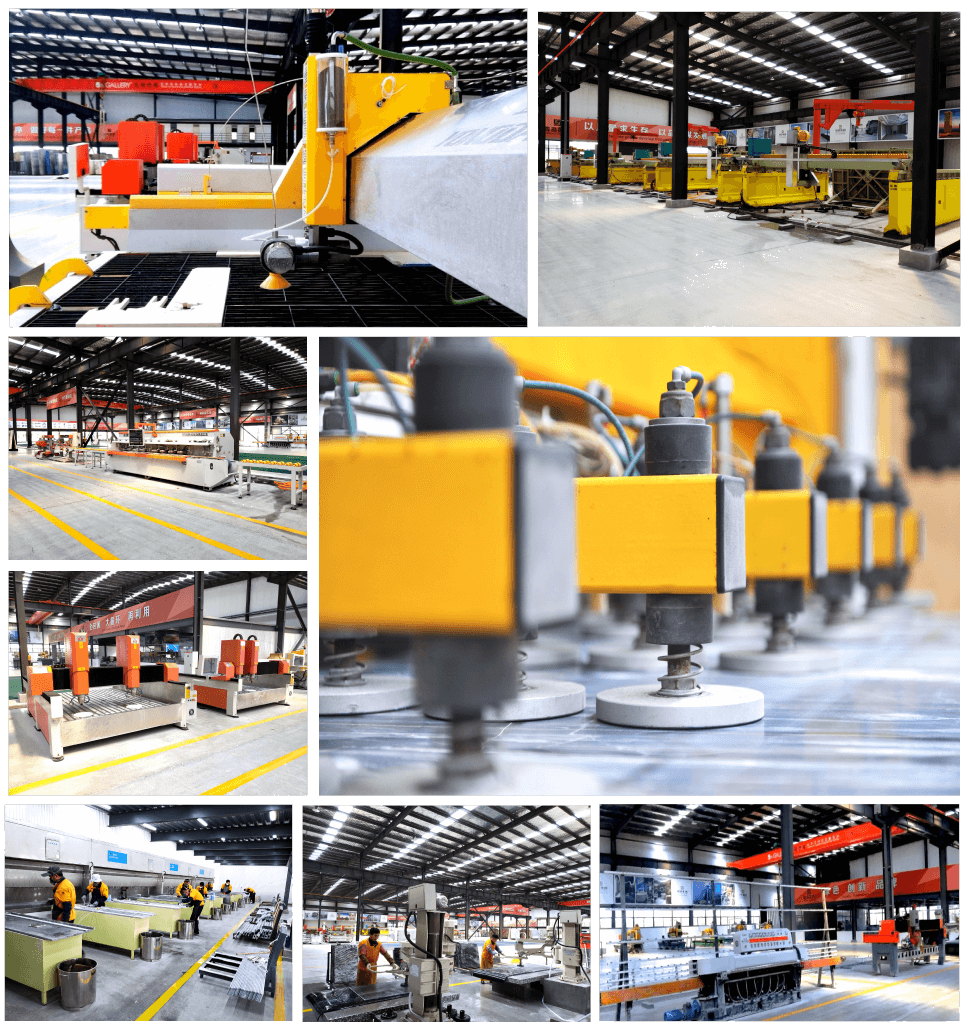 Leading stone processing enterprise
Advanced Equipments and Professional Services
Quanzhou Eonyx Stone Engineering Processing Center, while possessing many advanced production equipments, is also constantly expanding its service areas and improving its service quality, striving to provide customers with more professional, more comprehensive and more efficient services. Our company now has many skilled workers and professional R&D, production, construction and installation technical teams, with industry-leading level and overall quality, with precise management and strict quality control system, to provide customers with high-quality services. Customize each project with ingenuity for customers. After decades of hard work, EonyxStone Co., Ltd. has grown into a first-class well-known stone processing enterprise at home and abroad by virtue of our company's unique and comprehensive stone resources and unremitting pursuit of the spirit of ingenuity.
Onyx is a gorgeous natural stone which could transmit light. In recent years, onyx has been widely used in indoor spaces, such as onyx floors, onyx walls, onyx countertops, onyx dining tables and coffee tables, and so on. In different countries and regions, different colors, textures and unique beauty of onyx will be formed due to the different local geological conditions. Our company has developed in-depth and long-term cooperation with multiple quarries in many countries. Our onyx series has a rich collection of colors to choose from. The main natural onyx colors are: white onyx, pink onyx, yellow onyx, blue onyx, green onyx, black onyx and gray onyx, etc. You may find the details of onyx colors by clicking here. [ Find More… ]
Bring Natural Beauty to Your Projects
Quality is our top concern and promise to customers
Our quality inspectors inspect every piece of tiles and slabs, from stone blocks inspection to finished products package, in every processing of our production, we have human control and machine inspection, from block cutting, slab polishing, tile cutting to finished product packing, to make sure all products we delivered are qualified without any defect. Apart from providing these superior quality products, we also guarantee that all of our products are delivered within the given time frame. All of which are just for reaching the utmost satisfaction of customers.