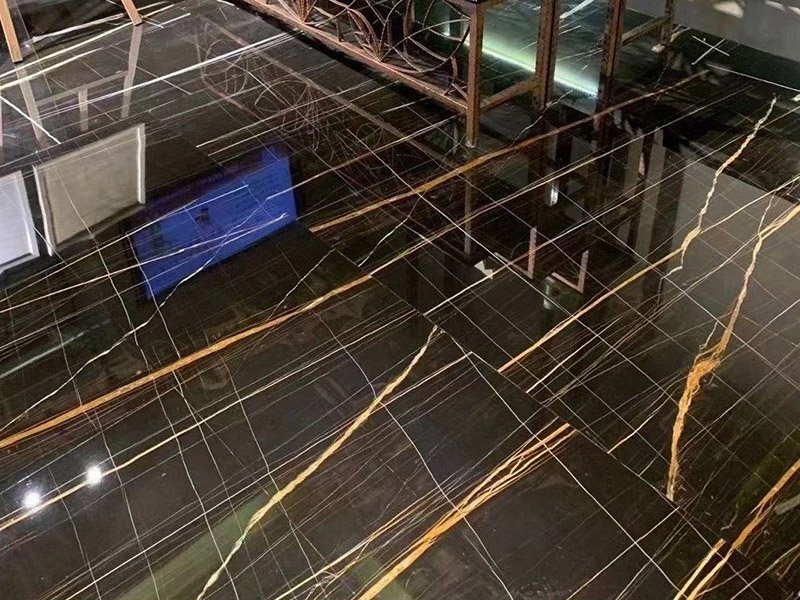 Sahara Noir Marble Slabs Countertops Tiles Price
Sahara Noir Marble is a black natural marble with gold and white stripes. This stone is known for its deep, luxurious appearance. Its raw material originated in southern Tunisia. This is a very popular natural stone, the market also called this marble as saint laurent marble. The lines and stripes on the large slab surface of this stone are usually relatively straight, the width of the lines is between 1 mm and 25 mm, and the overall pattern is a relatively slender type. The grain on the slab surface is mainly gold grain, and the number of gold grain accounts for the majority. Customers who buy this kind of marble usually choose polished and matte surface finishing. But no matter which one you choose, under the support of black background and gold grain, this marble can present a classical and noble atmosphere. Therefore, this natural stone is very suitable for indoor floor and wall decoration. In addition, there are many owners will choose this stone to process kitchen countertops and tabletops. If you are interested in this stone, please feel free to contact us, we are happy to provide you with the best price.
Available Finishes of Marble Slab and Tile Surface:
polished, honed, brushed, pickling, antique, bush hammered, sandblasted, flamed, grooved, tumbled, sawn, mushroom, chiseled, natural split, pineapple, etc.
Edge Profile Options of Marble Countertops:
eased edge, pencil round edge, beveled edge, chiseled edge, ogee edge, waterfall edge, full bullnose edge, 1/4 bevel edge, half bullnose edge, 1/4 round edge, mitered edge, rough edge, 1/2 bevel edge, flat polish edge, demi bullnose edge, quarter round edge, square edge, rough edge and others.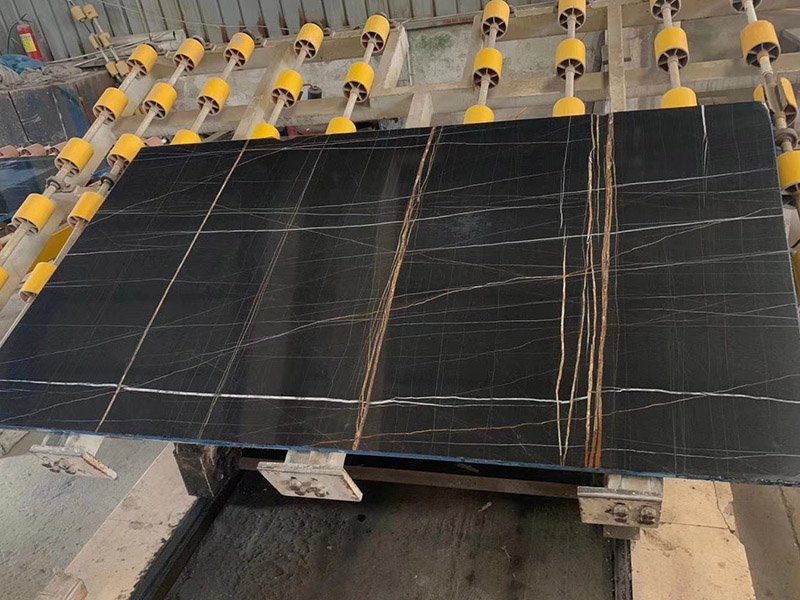 Contact Us for Sahara Noir Marble