Blue Celeste Marble Slabs Countertops Tiles Price
Blue Celeste Marble is a very wonderful and precious blue natural marble. The whole surface of this stone slab looks like looking down on our blue planet from outer space, which is very bright and beautiful. The surface of Blue Marble slab has many green patches similar to forests and lakes, and white bands similar to rivers. In addition, some of the slabs have relative darker blue small ribbons on the surface. These dark blue lines make the overall blue surface appear more layered.
For such a fantastic and beautiful natural marble, you will be very interested, and will be curious about its origin. So, where is blue celeste marble from? It's actually a natural stone quarried from Brazil. We have maintained a long-term and close cooperation with this mining company. We have priority to source the high-quality stone blocks, so as to ensure the quality of the stones we supply to customers and projects.
This is a very popular and hot-selling natural stone, especially processing it into Blue Celeste 3×6 polished marble tile, mosaic tile, kitchen countertops, bathroom vanity tops and blue marble backsplash.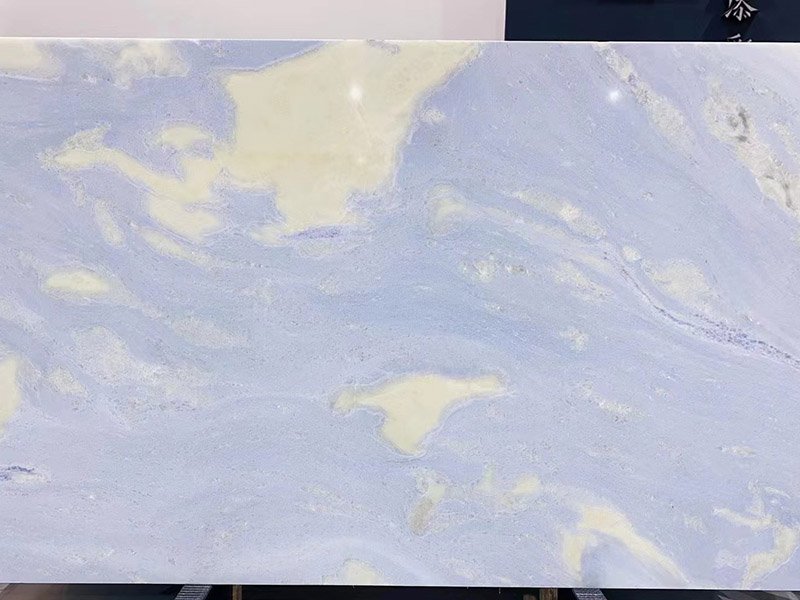 Available Finishes of Marble Slab and Tile Surface:
polished, honed, brushed, pickling, antique, bush hammered, sandblasted, flamed, grooved, tumbled, sawn, mushroom, chiseled, natural split, pineapple, etc.
Edge Profile Options of Marble Countertops:
eased edge, pencil round edge, beveled edge, chiseled edge, ogee edge, waterfall edge, full bullnose edge, 1/4 bevel edge, half bullnose edge, 1/4 round edge, mitered edge, rough edge, 1/2 bevel edge, flat polish edge, demi bullnose edge, quarter round edge, square edge, rough edge and others.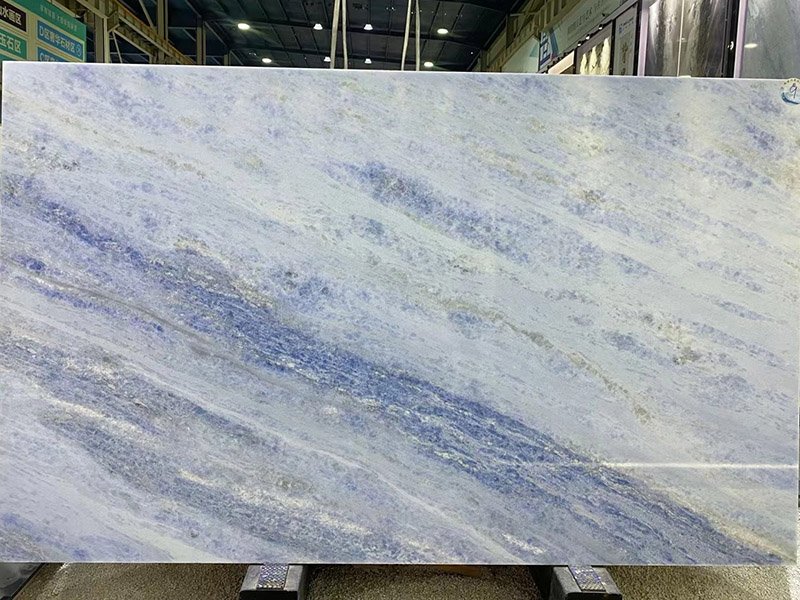 Contact Us for Blue Celeste Marble