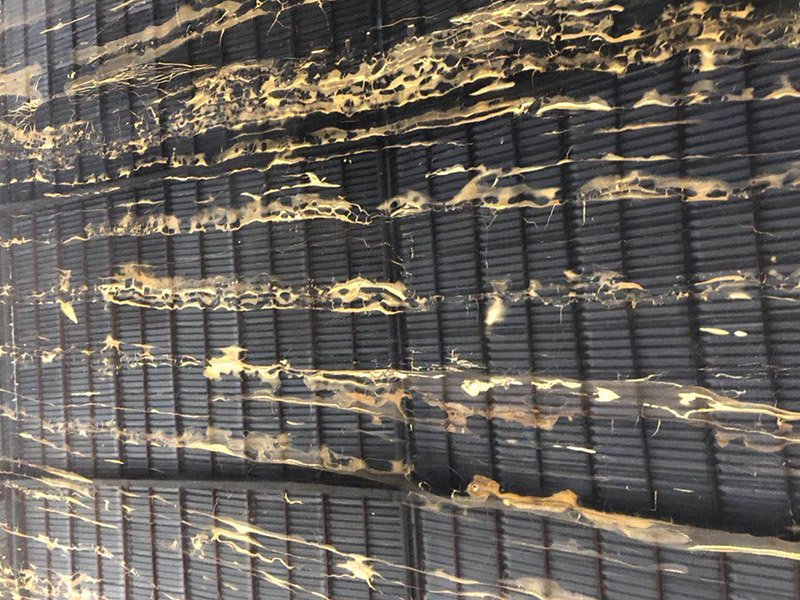 Black Marble with Gold Veins Slabs Countertops Tiles Price
Black Marble with Gold Veins is a very elegant and increasingly popular series of natural marble. Now there are more and more engineering interior decoration began to use this style of black marble. In fact, this style of natural marble can be specifically subdivided into many varieties. Different varieties have different names and grain characteristics. With such a high-grade and magnificent natural stone series, many purchasers are interested in understanding the specific black marble with gold veins name. Now let's introduce it in detail.
In order of price from lowest to highest, let's start with the best value for money item in this collection, which is the black and gold marble slab from Afghanistan. The gold grain on the surface of black marble with gold grain are relative thick. Some of the veins appear to be similar to undulating patterns, while some of the veins appear to be blocky. In addition, there are also a small amount of white grain on the slab surface. The second variety is Athens Portoro Marble from China. The overall black background of this marble slab is made up of a number of black blocks. The color of these black veins is very pure, and the brightness is very high, which can give people a good sense of freshness and quality. In the spaces between these black veins are numerous gold veins of various shapes. In addition, there is another different style of black marble with gold veins, this marble is named saint laurent marble. The marble slab has a black background, a black color with a matte texture. The shape of the gold veins on the slab surface is linear, which is very close to the geometric straight lines. Some of the gold lines are thick, while some of them are thin, with the width of the lines ranging from 1 mm to 18 mm. The most expensive and also the most classy marble in this series is the portoro gold marble from Italy. The black background of this marble is very deep and elegant. The gold lines on the slab surface are very similar to the endless sea waves. The gold color of these lines is very delicate and natural, which is very close to the color of natural gold, giving people a noble feeling.
We can supply all grades of Black Marble with Gold Veins. Besides, whether you need tiles, slabs, or countertops, we can customize it for you.
Available Finishes of Marble Slab and Tile Surface:
polished, honed, brushed, pickling, antique, bush hammered, sandblasted, flamed, grooved, tumbled, sawn, mushroom, chiseled, natural split, pineapple, etc.
Edge Profile Options of Marble Countertops:
eased edge, pencil round edge, beveled edge, chiseled edge, ogee edge, waterfall edge, full bullnose edge, 1/4 bevel edge, half bullnose edge, 1/4 round edge, mitered edge, rough edge, 1/2 bevel edge, flat polish edge, demi bullnose edge, quarter round edge, square edge, rough edge and others.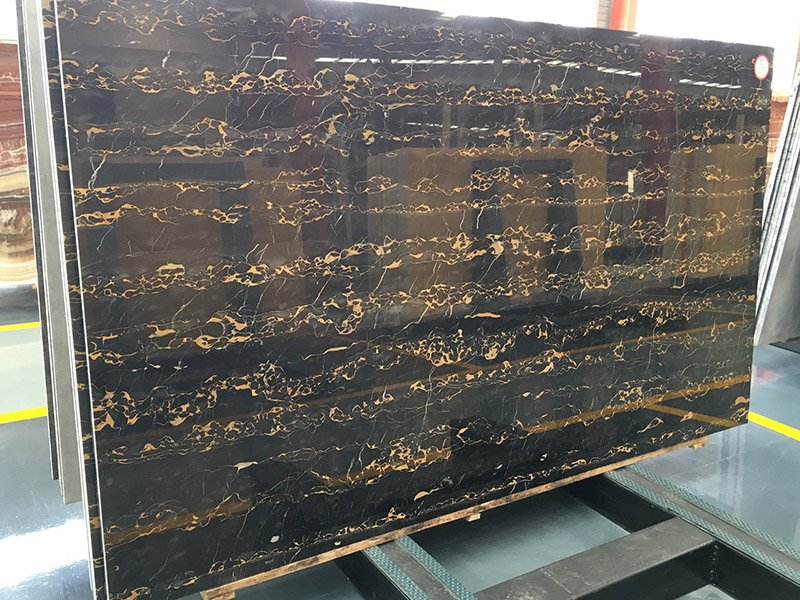 Contact Us for Black Marble with Gold Veins